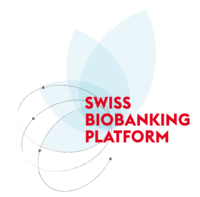 Event
Presentation
Swiss Biobanking Platform (SBP) is the national initiative of the Swiss National Science Foundation (SNSF) established as the reference platform for the coordination and harmonization of Swiss biobanks in all fields of research. It responds to the needs of the biobanking and research communities to increase the visibility, accessibility and interoperability of biobanks as well as foster value and quality of biological resources.
SBP and SNSF invite the research community to a virtual Workshop on Connecting researchers and biobanks: the BioLink experience. What's "NExT" ? This event will take place on April 20th 2021 from 1:00 to 5:30pm.
It aims at sharing the experience of the SNSF BioLink projects for the interoperability of biobanks as well as showcasing the SBP NExT as a new tool to help the biobanks and the research community to share biological material. At the Workshop, you will actively participate in discussing the future needs in this field the BioLink instrument will have to cover and learn how to get connected and increase the value of your biological samples through data interoperability and sharing.
Welcome
Dr. Irene Knüsel and Prof. Antoine Geissbühler
— Head of Division Biology and Medicine, SNSF and Vice-rector University of Geneva and Swiss Biobanking Platform President
Presentations
Session I: BioLink and NExT, two Instruments to connect researchers and biobanks
SNSF presentation
Dr. Irene Knüsel — Head, Division of Biology and Medicine, SNSF Swiss National Science Foundation
SBP presentation
Dr. Christine Currat — Executive Director, Swiss Biobanking Platform
SBP NExT
Dr. Khalil Klouche — Innovation Officer, Swiss Biobanking Platform
Questions and coffee break
Presentations
Session II: Sharing your BioLink experience
BioLink presentations by BioLink grantees
— 10 min/project + 10 min questions
PathoLink: Connecting biobanks to determine mechanisms of metastasis formation and chemoresistance
Prof. Dr. med. Holger Moch — Institute of Pathology and Molecular Pathology, University Hospital Zürich
Biobanking for state-of-the-art Sepsis research
Prof. Dr. med. Adrian Egli — Applied Microbiology Research Laboratory, University Hospital Basel)
Live-cell biobanking for translational cancer research
Prof. Mitchell Levesque, PhD Dermatological Clinic — University Hospital Zürich)
The Swiss Pediatric Hematology/Oncology Metabank: a network for precision medicine research
Mr Denis Marino, Biobank Deputy Director — University of Geneva
Infectious Diseases Biobank Zurich: Proof of Concept for a Hospital based BIMS
Prof. Dr. med. Annelies Zinkernagel — Clinic for Infectious Diseases and Hospital Hygiene, University Hospital Zürich
PGXLink: Connecting pharmacogenomics (PGX), pharmacological intermediates, and clinical outcomes
PD Dr. Med. Alexander Leichtle — Centre for Laboratory Medicine, Inselspital
Linking biobanks to contribute to the 3R concept in mammary cancer research
Prof. Dr. med. vet. Franco Guscetti — Vetsuisse Faculty, University Hospital Zürich
Workshops
4 concurrent sessions led by:
Prof. Adrian Egli — University Hospital Basel
PD Dr. med. Alexander Leichtle — Inselspital
Prof. Marc Ansari — University Hospital Geneva
Dr. med. Michael Weisskopf — University Hospital Zürich
Wrap-up and questions
By Prof. Aurel Perren, Director Institute of Pathology — University Hospital Bern
Closing remarks
Prof. Antoine Geissbühler
On April 20, 2021.
From 1:30 to 5:30pm
The event will be held remotely.
More information coming soon.
The participation is free of charge.